There's a considerable amount of pressure to have your children attend the best college or university that money can buy. Many high school students believe attending their dream school is a reward for working hard in high school. College financial experts argue that's the wrong perspective. Instead, selecting a college is driven my market conditions and having your children attain financial independence after graduating.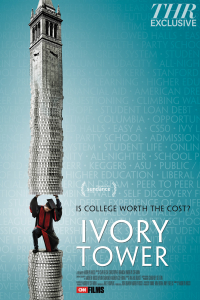 Unfortunately, for most families, taking a close look at the price of college, the ability to pay, and the child's earning potential after graduation isn't part of the conversation. Last year, CNN featured the documentary "Ivory Tower," by Andrew Rossi, an eye opening reveal of the cost of higher education compared to the employment opportunities available after graduation. This film is a must watch for anyone considering college for themselves or their children.
I'm sure we can agree that higher learning is important, and even more important, in a very selective job market. It's the cost attached to higher learning that must be scrutinized. Not every career plan requires an Ivy League price tag. Andy Lockwood, a college finance and admissions consultant based in Syosset, New York, states that you can achieve the same for some majors, like education, at a state school as you would with an expensive private school.
According to a study from the Georgetown University Center on Education and Workforce, the difference between a bachelor's degree in petroleum engineering and early childhood development, over a lifetime, is $3.4 million. It's not that lower paying fields are unimportant. Rather, it's making sure that the college education to achieve that specialty doesn't cost more than the value.
Students might work to […]