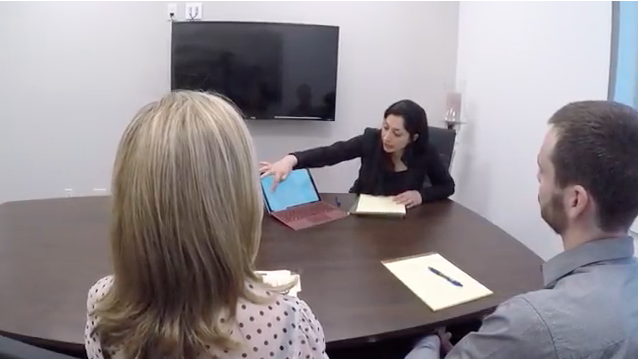 Mediate Your Divorce Case
Divorce is stressful enough. Work with top divorce mediators Dina & Samira to take control of your case. Most comprehensive divorce mediation in California.
Schedule Free Video Consult
Mediator Spotlight: Samira Amato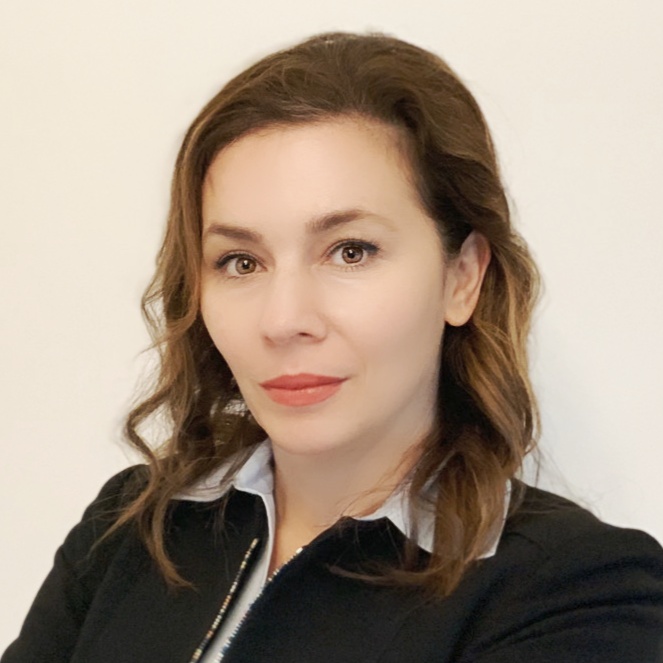 With two decades of legal practice, Samira provides our clients creative solutions that last. She has a fair but relaxed style, making it easy to work with her to finish your case. With many interrelated practice areas, including patent, employment law, and divorce litigation, she helps our couples consider all aspects of their agreement so it suits them well.
Thank you Samira for providing quality divorce mediation services to the Bay Area.
"Samira and Deborah are organized, professional, empathetic, knowledgeable, and efficient. They made the process simple and clear, ensuring both parties were satisfied...always being neutral."
Andres
"Samira was very knowledgeable and empathetic to both sides...I also appreciated her honesty and input as we went through each section of our divorce. In addition, our divorce was finalized in less than 6 months, which was very impressive!..."
Crystal
Families First Mediation Process
If you are concerned, worried, or confused by the process, look no further. With our easy but professional approach, you can be done sooner than you think.
Start Divorce
We will prepare and file the Petition and Response for the divorce or legal separation for you. These papers start your divorce case.
Mediate An Agreement
You will meet with the attorney-mediator and your spouse in working sessions. The attorney-mediator will help you understand the law and provide you options for property division, parenting and child and spousal support. Using that information, the attorney-mediator will guide you to an agreement.
Complete Disclosures
For every divorce and legal separation, you must exchange and complete financial disclosures. We will guide you through them so they are exchanged and done correctly.
Divorce Judgment
We will put your agreements together in a final agreement, known as an MSA. We submit this to court to become your divorce judgment.
Testimonials
See what we've been able to do for others like you.
"Dina Haddad and Families First made a difficult process so much easier for us. For families with complex situations, Dina is the perfect choice. She has so many potential solutions at her fingertips and offers good advice while working through the choices. We were grateful to have found her and Families First."

Lynn

"Divorce is never something you plan for and the complexity and legality of it is something most couples don't know, understand or inquire about... Samira and Deborah are organized, professional, empathetic, knowledgeable, and efficient. They made the process simple and clear, ensuring both parties were satisfied. They answered and addressed all questions and concerns always being neutral. I'll highly recommend it if you want to avoid the courtroom and save some headaches! Thank you Samira and Deborah!!!!"

Andres

"As much as you can love going through mediation and divorce, Dina H. is the one to help you come to a positive outcome. She has good ideas and alternatives that you may not think about with a traditional divorce. She is always fair and good at maintaining rules and boundaries. I would recommend her to anyone that has to go through this grueling process."

Veronica

"We like the way Dina Haddad and Families First Mediation made the well-being of our kids their top priority. They guided us through what could have been a messy process, and looked out for the best interests of both of us. Dina and Deborah were easy to work with, and made our divorce much less stressful than it would have been if we had gone through opposing lawyers."

John

"Very good experience. Dina knows how to get everyone on the same page while keeping both parties on friendly terms. This was a very amicable resolution thanks to Dina. I would highly recommend anyone going through this versus hiring separate attorneys and ending on not so friendly terms. We are still friends and care for the welfare of each other, well worth it!"

Steven

"The transition out of marriage has been difficult and emotional. Dina has shown excellent professionalism throughout the process. She has a warm sensitivity that allows both parties to see what is most beneficial for the family unit. I thank her for all her hard work and her quick email responses during this challenging time. Dina comes with quality legal experience and advocates for BOTH sides. Most of all, I am thankful that she has helped our family as a whole work through this. My children and my ex-husband can now move forward and rebuild our lives. Thank you Dina."

Annie

"For anyone out there navigating the legal complexities and emotional fallout of a divorce with children involved, I'd recommend Dina and Families First Mediation without a shred of reservation. She was able to skillfully work with us in acknowledging the emotional ramifications with compassion, while always maintaining a fair-minded and focused approach throughout that kept the process moving. In the end, we arrived at an agreement that was in the best interest of all parties involved, without needing to set foot in a court room or throw thousands of dollars away in litigation. Thank you, Dina!"

Jonathan

"While this process can be full of emotion and never easy, Dina showed excellent professionalism and compassion during the entire process. We selected her after speaking with several mediators. She was thoughtful, thorough, and patient in explaining what to expect. Throughout the process, she explained the various pros and cons of each decision, made sure we understood the various details of each point, and was creative in finding alternative ways to reach solutions when necessary. Her suggestions were fair and she never pressured us into a decision until we were ready. I've already recommended her services to several other people and will continue to do so."

Carla

"I highly recommend Families First Mediation if you and your spouse are thinking about going separate ways. Dina and team are friendly, easy to work with, thorough, and responsive. They made a difficult transition seamless, which is not easy to do given the reason people go to see them in the first place. Dina always made sure to be fair to both of us in a gentle, yet poignant way. I wouldn't hesitate to use her services again should the need arise, and would highly recommend her to anyone!"

Sharon

"Dina and Deborah helped us maintain our MSA, even years later, with the same kindness and professionalism as the first time we all worked together. We've both come to trust FFM after both of us would independently check-in with our lawyers. Dina and FFM never failed to give us both fair and reasonable advice and direction."

Matt

"Families First really helped make a difficult process seamless and helped us keep our friendship intact. Thanks to Dina and Deborah, we were able to look at everything honestly, openly, and together in a safe and friendly manner. They are wonderful!"

Dolores

"Dina is very knowledgeable both in terms of the divorce laws and accounting. She is a great listener and amazing in finding a solution that works for both parties. She has a very creative mind to resolve conflicts be it about child custody, scheduling or asset division."

David

"The divorce process went smoothly with Samira and Deborah's help. I appreciated their feedback and advice during mediation. Samira was very knowledgeable and empathetic to both sides during the process. I also appreciated her honesty and input as we went through each section of our divorce. In addition, our divorce was finalized in less than 6 months, which was very impressive. If you are looking for a more affordable option, mediation is highly recommended...Thank you Samira and Deborah for your help and I encourage you to contact Families First Mediation if you are needing assistance with your divorce process. You will not regret it!"

Crystal

"I highly recommend Dina and Deborah at Families First Mediation. Dina is awesome she helped guide us from beginning to the end through this very hard and emotional process of Divorce. I loved her compassion towards our needs and looked out for the best interest of our family. This is one of the hardest and complicated things to go through and she made sure we understood everything answering all of our questions. We really appreciate all your help and how smoothly the whole process went Thank-you."

Araceli
Divorce Mediation is proven as the most effective approach for divorce. You stay in control of your divorce case and you make the decisions for you and your family, not a judge or lawyer. You also save money, paying for one impartial professional rather than multiple professionals with differing goals. Also, mediation takes far less time than any of the other available options.
Learn About Divorce Mediation
We believe anyone can successfully mediate their divorce or legal separation. In fact, statistics show children do much better when parents mediate. We provide a customized process that allows couples to move quickly and successfully through their divorce process. We provide the legal knowledge you need to make the right decisions for you and your family. We take the complexity of divorce and make it simple.
Benefits Of Mediating
Virtual Sessions
Our mediation sessions are virtual. Prior to the Covid-19 pandemic, we offered virtual sessions and relied heavily on technology to offer the best services to our clients and keep their costs down. We rely on secure methods to share documents, online calendaring, electronic payment options and other useful integrations. Unlike other divorce practices, you won't find charges on your invoice for us to file or print your documents to paper.