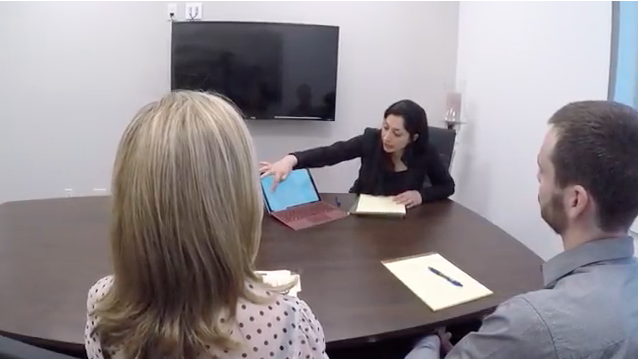 Mediate Your Divorce & Custody Case
Families First Mediation Process
If you are concerned, worried, or confused by the process, look no further. With our easy but professional approach, you can be done sooner than you think.
Start Divorce
We will prepare and file the Petition and Response for the divorce or legal separation for you. These papers start your divorce case.
Mediate An Agreement
You will meet with the attorney-mediator and your spouse in working sessions. The attorney-mediator will help you understand the law and provide you options for property division, parenting and child and spousal support. Using that information, the attorney-mediator will guide you to an agreement.
Complete Disclosures
For every divorce and legal separation, you must exchange and complete financial disclosures. We will guide you through them so they are exchanged and done correctly.
Divorce Judgment
We will put your agreements together in a final agreement, known as an MSA. We submit this to court to become your divorce judgment.
Testimonials
See what we've been able to do for others like you.
"Dina is the type of calm, smart & resolution-oriented person you want if you are looking to settle your divorce…The (divorce) world needs more Dina's!"

Ben, Former Client

"In searching for a divorce attorney who I could trust to be on my side," Lisa comments, "Dina was highly recommended. I am happy to say that after my own experience, I also give Dina my highest recommendation. Five important traits to look for in a divorce lawyer are that they are proactive in nature, willing to negotiate, assertive, approachable and a problem solver. Dina not only excels in all five of these areas, but more importantly she is trustworthy. She is also very bright, no-nonsense and hard-working. Dina leaves no stone unturned!"

Lisa, Former Client

Dina brings a refreshing perspective to the often difficult process of divorce…Dina & the staff at Family First Mediation provide a unique and healthy environment to allow couples to resolve their differences in an amicable way. I encourage you to seek a consultation with Dina as early in the process as you can!

Michelle, Corporate & Securities Attorney

I had the pleasure of working with Ms. Haddad in the past, witnessing first hand her high level of professionalism and passion for her work. Ms. Haddad is charismatic, thorough, diligent, and truly goes the extra mile for her clients. Ms. Haddad is extremely well-versed in a variety of family law areas and I highly recommend her counsel. I cannot think of a more dedicated individual to the field.

Ryan, Former Law Clerk

"Dina brings not only a depth and knowledge of family law to the table, but also an incredible passion for being of service to her client which cannot be taught in books. She is a very formidable adversary to the opposition and a tireless ally to her client. She consistently goes above and beyond the call of duty to keep her client well represented. I am so incredibly grateful that she is my attorney."

Doug, Former Client

"Dina is very hard working, astute, strategic and focuses on what counts…results and the well-being of your child"

Federico, Former Client
Divorce Mediation is proven as the most effective approach for divorce. You stay in control of your divorce case and you make the decisions for you and your family, not a judge or lawyer. You also save money, paying for one impartial professional rather than multiple professionals with differing goals. Also, mediation takes far less time than any of the other available options.
Learn About Divorce Mediation
We believe anyone can successfully mediate their divorce or legal separation. In fact, statistics show children do much better when parents mediate. We provide a customized process that allows couples to move quickly and successfully through their divorce process. We provide the legal knowledge you need to make the right decisions for you and your family. We take the complexity of divorce and make it simple.
Benefits Of Mediating
Virtual Sessions
Our mediation sessions are currently virtual. Prior to the Covid-19 pandemic, we offered virtual sessions and relied heavily on technology to offer the best services to our clients and keep their costs down. We rely on secure methods to share documents, online calendaring, electronic payment options and other useful integrations. Unlike other divorce practices, you won't find charges on your invoice for us to file or print your documents to paper.