About Us
Families First Mediation is a pioneer in the field of divorce mediation within San Jose Ca. Dina Haddad has presented the benefits of divorce mediation and the impact of California divorce law to a wide-range of audiences, from Google employees to the Santa Clara Valley Marriage and Family Therapists. Similarly our entire divorce mediation team takes great pride in being active trainers, mediators and teachers of mediation in the greater California area. Take advantage of our vast expertise and background in the field of divorce mediation and our genuine desire to help you mediate your divorce.
What is Divorce Mediation?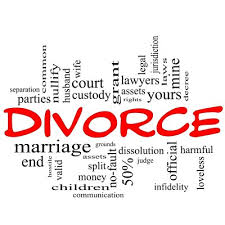 Divorce mediation is a non-adversarial process in which a divorce mediator – specially trained for this purpose-helps people find solutions to issues such as asset and debt division, child and spousal support, and child custody. During the mediation process, both parties agree to use a third party, the divorce mediator, to resolve their divorce. At our divorce mediation company, we guide you through the entire process of divorce so you will never need to go to court. Our mediation services are an alternative to the formal process of divorce court, including collaborative law. Divorce mediation is completely legal, inexpensive and puts you in control of your divorce. Consider our company's complete divorce services, which provide expertise in an affordable way.
Divorce Mediation Process
Our divorce mediation process supports a resolution of legal and psychological issues simultaneously. With our team of qualified mediators, parties to the divorce work together in a neutral and safe environment, usually the mediator's office, to come up with a mediation agreement. This can be done with or without attorneys. The parties […]